---

Prof. Muhammad Asif
King Fahd University of Petroleum & Minerals, Saudi Arabia

Dr Asif has over 17 years of teaching and research experience. He is Charted Engineer, Certified Energy Manager (AEE, USA), Member of the Energy Institute (UK) and Fellow of the Higher Education Academy (UK). He completed PhD in Applied Energy Engineering from Edinburgh (UK) in 2002 and has held full-time faculty positions for over 12 years in British Universities. His areas of research interests include renewable energy, energy conservation & management, energy policy, sustainable buildings, and life cycle assessment. He sits on several international energy forums including the accreditation panel of the Energy Institute. His work has been referred to in various European policy documents and directives. He has supervised 12 PhD and 2 MPhil candidates.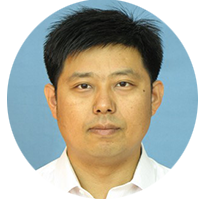 Prof. Jinghong Zhou
Changchun Institute of Technology, China
Dr. Zhou Jinghong has been working in the State Grid Corporation system for nearly ten years, engaged in grid planning, power-related soft topic research and post-project evaluation of grid projects. He has an interdisciplinary background in electric power engineering, economic management and power engineering, and has in-depth knowledge of each field. His main areas of expertise are: power planning and power market analysis, power system reform, power demand-side management, power economic analysis, power demand forecasting, power project evaluation, energy policy analysis, etc.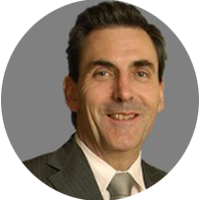 Prof. Steivan Defilla
Tianjin University, China
Steivan Defilla, Swiss national, visiting Professor of school of architecture, Tianjin University; President Assistant of APEC Sustainable Energy Center since 2018. Lead author of the "APEC Sustainable Urban Development Report - From Models to Results". He is the former (2010 - 2016) Director of the Energy Charter, an intergovernmental energy organization with 50 Member states headquartered in Brussels. He managed the expansion of the Energy Charter to include 30 new observer states, among them China. He also supervised or co-authored 26 studies and analyses and 2 books on energy-related subjects. As Senior Energy Advisor to the Swiss Economics Minister (1999 - 2010) he contributed to the reform of the Swiss electricity sector, the Swiss infrastructure strategy and the Swiss foreign energy policy. He wrote a book prefaced by the Swiss Energy Minister and co-authored 13 articles in English, German, French and Russian languages. He also attended Governing Board meetings of the IEA and co-chaired multilateral negotiations at the Energy Charter.
Steivan holds a Master degree in Statistics and a Bachelor degree in Economics from the University of Neuchâtel, Switzerland. He also holds a Postgraduate degree on Energy from the Federal Polytechnic Institute Lausanne. Steivan is winner of a United World Colleges scholarship and is fluent in eight languages.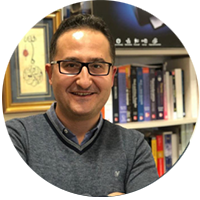 Prof. Kamil Arslan
Karabük University, Turkey
Prof. Dr. Kamil ARSLAN has finished Ph.D from Department of Mechanical Engineering, Gazi University, Turkey in 2010. Currently he is working as Professor of Mechanical Engineering Department at Karabük University, Turkey since January 2020. He is also Head of Mechanical Engineering Department. He is working on experimental and numerical heat transfer, computational fluid mechanics, nanofluid flow, solar energy, magnetohydrodynamics and designing of heat exchangers. He has authored more than 120 research papers in Scopus/SCI/SCIE indexed journals and conferences. He has also published one book chapter. He has worked more than 20 research projects. He has been supervisor of 5 Phd and 11 MSc theses. He is member of editorial bord of two SCIE journals (Strojniški vestnik - Journal of Mechanical Engineering and Journal of Thermal Science and Technology). He is also member of Turkish Society of Thermal Sciences And Technology, American Society of Thermal and Fluids Engineers (ASTFE) and International Solar Energy Society – Turkey Section (ISES-TR-GÜNDER).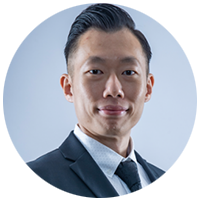 A. Prof. Jiashen Teh
Universiti Sains Malaysia, Malaysia
Dr. Teh demonstrates the advantages of flexible transmission line rating on high voltage (138-400kV) power grids to enhance the integration of solar and wind energies. The research is state-of-the-art because the new relationships of the flexible line rating technology with existing conditions and legacy technologies are investigated. The research enables the optimal enhancements of line ratings while preserving the life-cycle of transmission lines, and thereby improving the reliability of transmission grids. With this new discovery, electric utilities worldwide can safely increase the power capacity of their existing grids, which can enhance the integration of renewable energy and improves the delivery of clean energy to consumers at a minimal cost. Consequently, the dependency on traditional, carbon-emitting fuels is reduced. This assists electric utilities to reduce carbon emissions and, enable them to commit to higher level of ESG standard. Dr. Teh is also a Technical Director of UPE-Power in Taiwan, which he has implemented his research findings on line sensor products developed for applications in Taiwan and Japan. He has published more than 50 journal articles indexed in the globally recognized SCIE database, which he is the first/corresponding author in 34 (>70%) of them, and 30 (>65%) of the articles are ranked in the database's first quarter. His publications have attracted 2085 citations and 28 h-index on Google Scholar. He has secured around RM800k of research funding, where more than 40% of the amount was obtained abroad (Taiwan, Saudi). He has accumulated RM30k of local consultancy projects. He has 1 pending patent filed in Malaysia. He is the main supervisor of 4 graduated PhD students, and another on-going 9 PhD students. For three consecutive years in 2019, 2020 and 2021 he was the top 2% world-most-cited-researchers according to field by Stanford University. He was the 2021 Outstanding Engineer by the IEEE Power & Energy Malaysia and the 2022 Outstanding Young Professional by the IET Malaysia.

Prof. Yongjing Tang, Tongji University, China
Prof. Weiliang Wang, Jinan University, China
Prof. Xiaomin Kang, University of South China, China
A. Prof. Haoxi Cong, North China Electric Power University, China
A. Prof. QingFu, Sun Yat-sen University, China
Dr. L. Xuan, Jianghan University, China
Dr. Shuai Li, University of Electronic Science and Technology of China, Zhongshan Institute, China

Prof. Jordi Arbiol, ICREA Research Professor, Spain
Prof. Chong Kok Keong, Universiti Tunku Abdul Rahman, Malaysia
Prof. YinQuan Yu, East China Jiaotong University, China
Prof. Yandong Chen, College of Electrical and Information Engineering, Hunan University, China
Prof. Jianmin Zhang, School of Automation, Hangzhou Dianzi University, China
Prof. Chunguang Ren, Taiyuan University of Technology, China
Prof. Mariana Dumitrescu, University Dunarea de Jos Galati, Romania

Prof. Bin Lu, North China Electric Power University, China
Prof. Vir Singh, GB Pant University of Agriculture and Technology, Pantnagar, India
A. Prof. Hidayat Zainuddin, Universiti Teknikal Malaysia Melaka, Malaysia
A. Prof. Razif Harun, Universiti Putra Malaysia, Malaysia
A. Prof. Muhyiddine Jradi, University of Southern Denmark, Denmark
Dr. Meysam Qadrdan, Cardiff University, UK
Dr. XiaoMing Hu, University of Oklahoma, USA
Dr. Man Djun Lee, Curtin University Malaysia, Malaysia
Dr. Masoud Taghavi, Technical and Vocational University (TVU), Iran
Dr. Tesfaye Abebe Geleta, Senior Application Engineer, Macdermid Alpha Electronics Solutions, Taiwan (R.O.C)
---